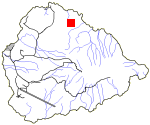 Broken Tooth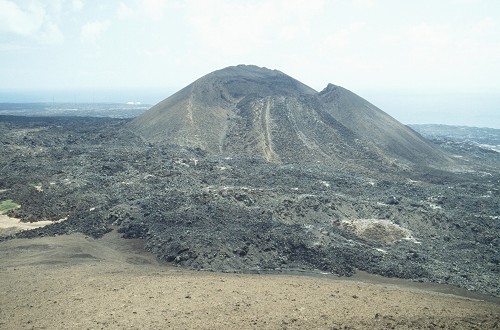 ---
The south side of Broken Tooth viewed from the top of Hollow Tooth.
---
Broken Tooth (or East Crater) is an impressive cinder cone which is breached toward the summit. The lava flow from the breach extends to the coast and forms the promontory of Porpoise Point.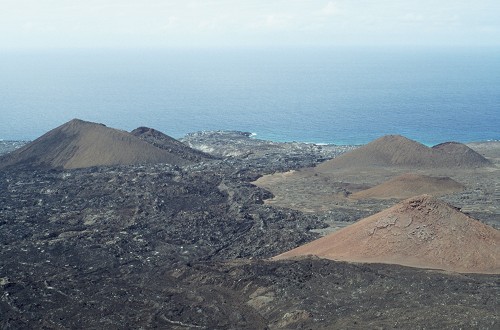 ---
The teeth - Broken Tooth to left, Hollow Tooth to right - viewed from the top of Sisters Peak. The promontory of Porpoise Point is just beyond Broken Tooth and to its right. In front of Hollow Tooth is a small unnamed scoria cone and the larger cone of Sisters Red Hill.

---

Ascension Island Tour page next location

Page maintained by Barry Weaver