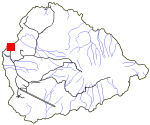 Georgetown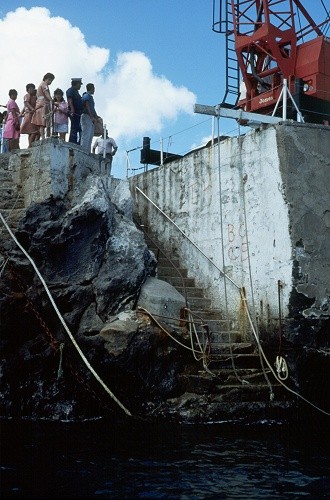 ---
The daunting sight of the landing steps, the way ashore from the RMS St. Helena. The combination of swell and slimy steps can make arrival at Georgetown a tricky proposition.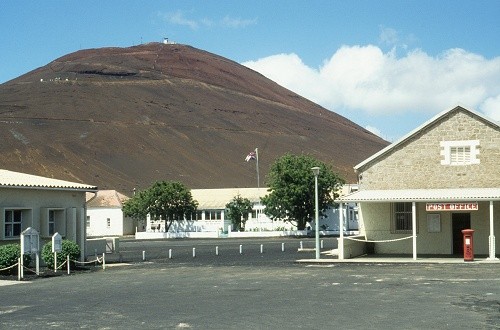 ---
Georgetown at rush hour. To the right is the Post Office and in the centre is the Administrator's Office. Cross Hill is in the background.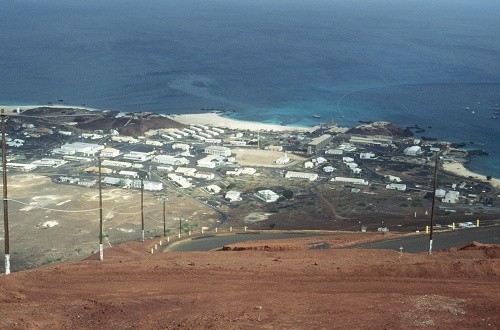 ---
Georgetown viewed from Cross Hill. The two small scoria cones are Fort Hayes (left) and Fort Thornton (right). The pier and landing steps are just to the left of Fort Thornton. In the centre of the view is the running track and cricket pitch with St. Mary's church inside the boundary.

---

Ascension Island Tour page next location

Page maintained by Barry Weaver